News and announcements
[ 10/07/2016 ] Introduction video - Brochures - Products list
Download our selling brochure sheets and products brochure.
[ 10/07/2016 ] Products list
Products list in html form.
[ 10/07/2016 ] Roasting nuts
New nut dry roaster of 3,5 tons per day.
[ 10/07/2016 ] Color sorter
New RGB color sorter established in our facilities.
[ 27/05/2011 ] Makin dry nuts - Information about Greek dry nuts
Information about Greek almonds, pistachios, and walnuts.
[ 28/03/2011 ] New company logo
Makin dried nuts presents new company logo "Makin nuts, almonds, pistachios & pistachio kernels".
[ 05/06/2010 ] Cooperation with NutTech co.
NutTech co. is official partner company. The manufacturer, produce tree nut processing machines since 1984. www.nuttech.eu
[ 21/10/2010 ] New pistachios line
Our Pistachio line has been modernized.
[ 29/10/2010 ] Biological - organic dry nuts
Makin dry nuts trade in biological-organic dry nuts.
[ 15/01/2011 ] Trade of dried nuts suitable for food ingredients
Makin dry nuts sells dried nuts suitable for sweets, ice creams and biscuits ingredients.
Pistachio shelling service
Makin dry nuts | Grower, Processor, Supplier and Exporter of Greek Dried Nuts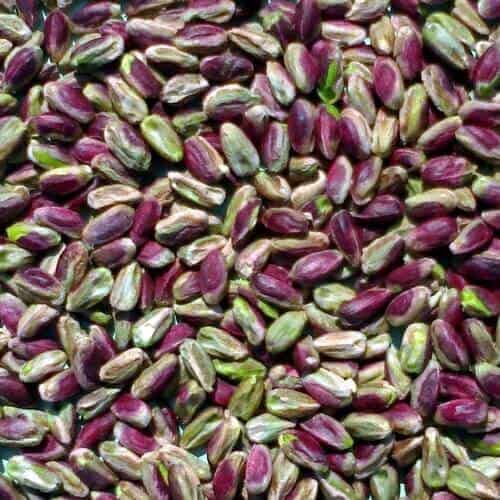 Makin dry nuts is the biggest pistachio nuts shelling processor in Europe. We can deshell 4000 kgs per 8 hours, which means that we produce around 2 tons of pistachio kernels per 8 hour. Our processing technic is a world secret patent. The final result is 98% of pistachios kernels to be whole, while only 2% are broken or split kernels.
For that reason companies from Italy, Germany and even USA have choosen to ship their closed non split pistachios to us for the shelling process.