Ioannis Makanikas nuts grows, processes and packs bulk wholesale inshell, shelled, natural, or peeled Greek pistachios. We supply merchants, roasters and distribution industries around the world with the highest quality of pistachios that meet customers' specifications for size, variety and grade. Our company is the only pistachio producer and processor in Greece who have established certain sizes and grades for the greek inshell pistachios and pistachios kernels. Pistachio trees originally come from the Middle East, Persia (Iran), Syria, Turkey, and Greece where dry lands and desert climates are available. Pistachio trees have been cultivated for more than three thousands years. Greek high positioned desert regions with abundance of sunshine are ideal for growing pistachios. Pistachio trees planted in orchards need approximately seven to ten years to reach maturity.
Inshell Pistachios Varieties:
Long Pistachios, Round Pistachios
Pistachio Sizes:

21/25, 26/30
22/24, 24/26, 26/28, 28/30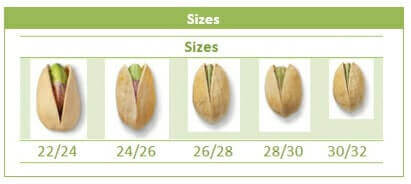 Grades:
Jumbo
Superior
A
Standrard (STD)

Sorts:
Naturally opened pistachios.
Closed mouth pistachios / non split pistachios.
Pistachio kernels Grades: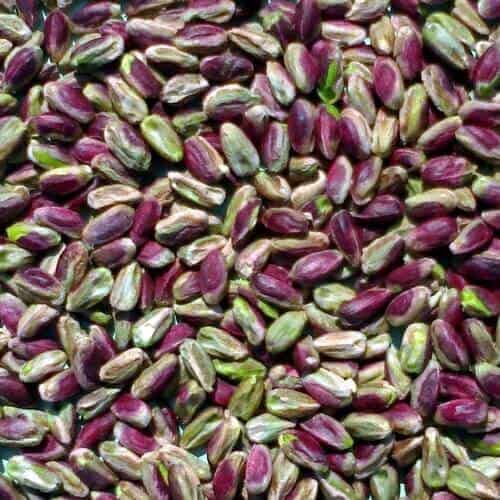 Whole pistachios kernels.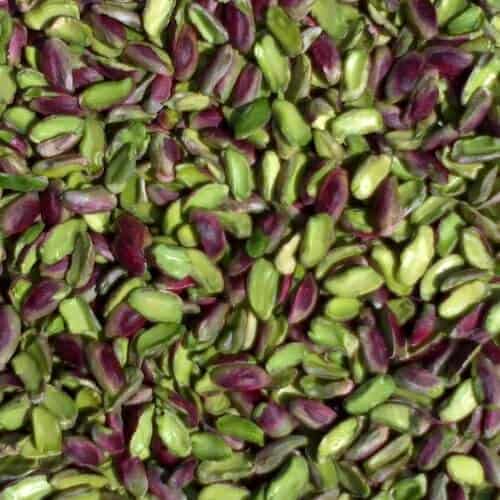 Split shelled pistachios.
Grades:
Whole / 1% split
Split / 99% split

Peeled Pistachio kernels color grade:
Grades:
AAA (Green)
AA (Greenish)
A (Yellow)
Splits